Description
Feature:
【 Rechargeable 】- The Exercise Apparatus Uses USB Charging Can Offer More Stable and Long Last Power,and The Exercise Intensity of The Machine Increases by 50% Than The Similar Products. But Beyond That, We Also Provide an Auxiliary Belt as a Support for Abdominal Pad,So it Will not be Separated From Your Abdomen When You Move. 【Powerful & Efficient】- This Ultimate Stimulator is designed for training with 20 minutes per time, 1-2 times per day for 6+ weeks. 20-minute using equals to 30 minutes Sit-ups, 2000M Running, 30 minutes Swimming, or 2 weeks of diet. 【What's it for?】- It's for body training. This Ultimate Stimulator can help to tone, tighten and strenghten your body , you can gain a better figure after consecutive use of this product for about 2 months. 【Flexible & Portable】- This Ultimate Stimulator provides 10 exercise modes to choose, adopts 20 intensity levels from warm-up to high-intensity exercise and finally to relaxation. This product can be used anytime and anywhere for it's small enough to be put into briefcase. 【Attention】- This Ultimate Stimulator defaults to 20 minutes and automatically turns off the power after no operation.It's designed with power self-check function. Only when you stick the gel pads to your body, can the controller start working.
Instructions:
Simple Operations Step 1- First make the device fully charged. Step 2- Connect the device to Abdominal pad. Step 3- Take out the Plastic film from the Abdominal pad. Step 4- Paste the Abdominal pad to your body and adjust intensity. Note: 1.Power ON/OFF:Press "+" or ""-"" button to switch, when press""+"", the blue indicator light will be on. Press the enhance button after the power is turned on, the blue light flashes, and the output intensity is 1 level. Stimulus intensity is divided into 20 levels (1-20) When using for the first time, set a lower intensity.Please adjust other intensity after adapting to low intensity. 2.Fitness device works by default for 20 minutes. After that, it will automatically shuts down after 20 minutes, and the blue light goes out. 3.It will automatically shut down if there is no operation within one minute of standby. 4.When forcibly turning off the power during training, please press and hold the power switch (Button""-"") on the fitness device for 1 second. The fitness device will turn off the power.A
Package Included:
2 x Arm Fitness Device 1 x Abdominal Fitness Device 3 x Host 1 x USB Charging Cabl 1 x Instruction Manual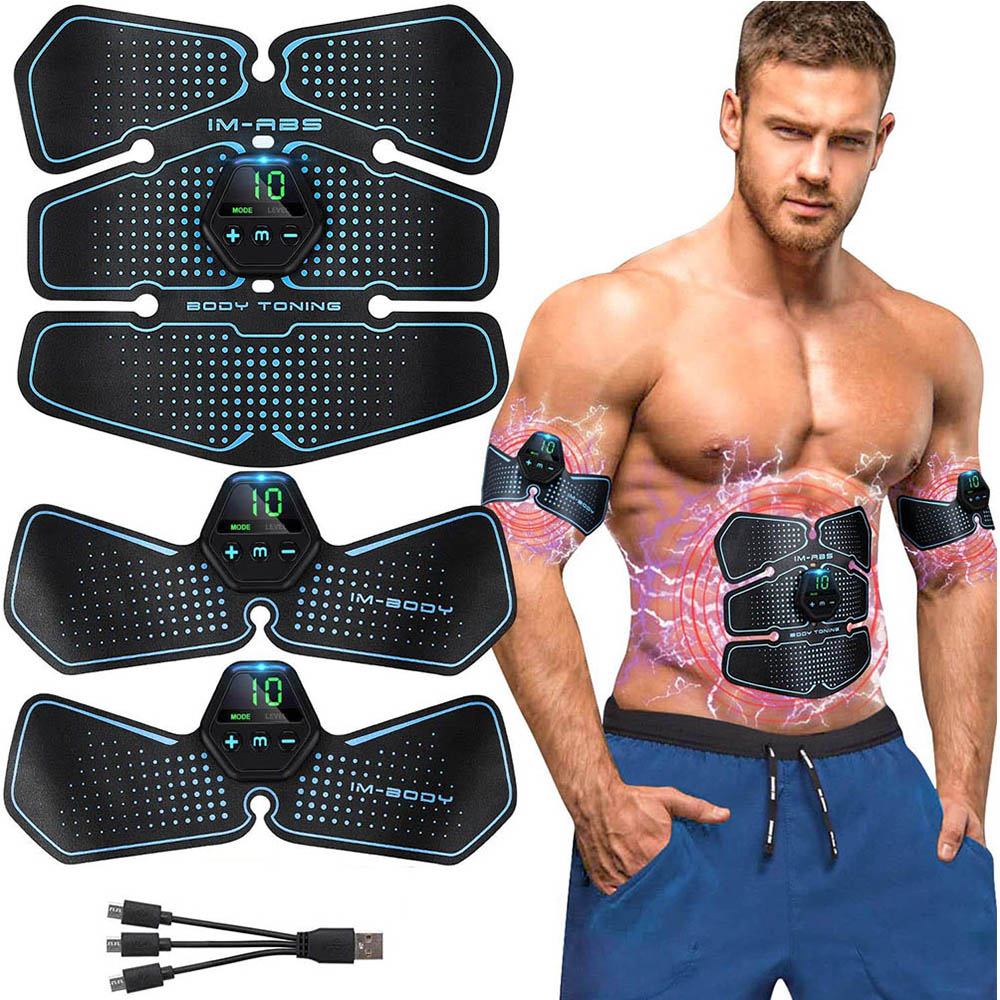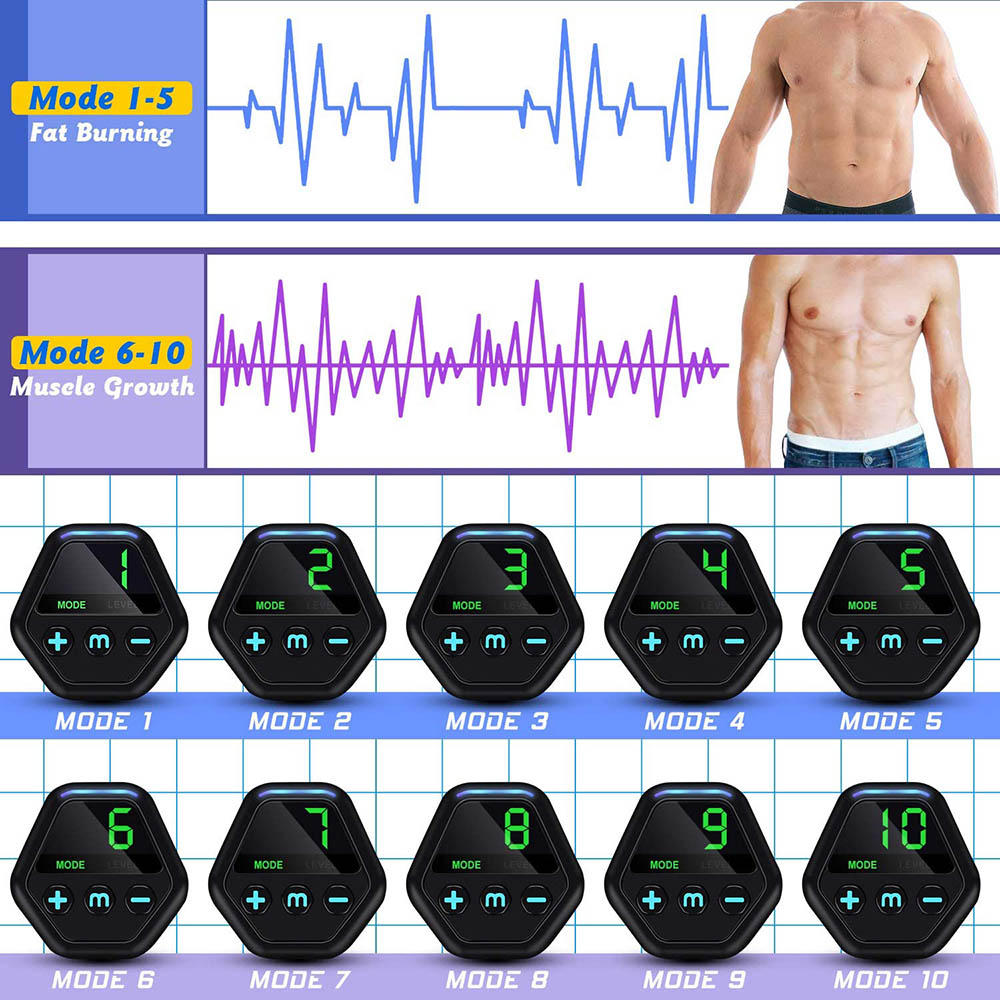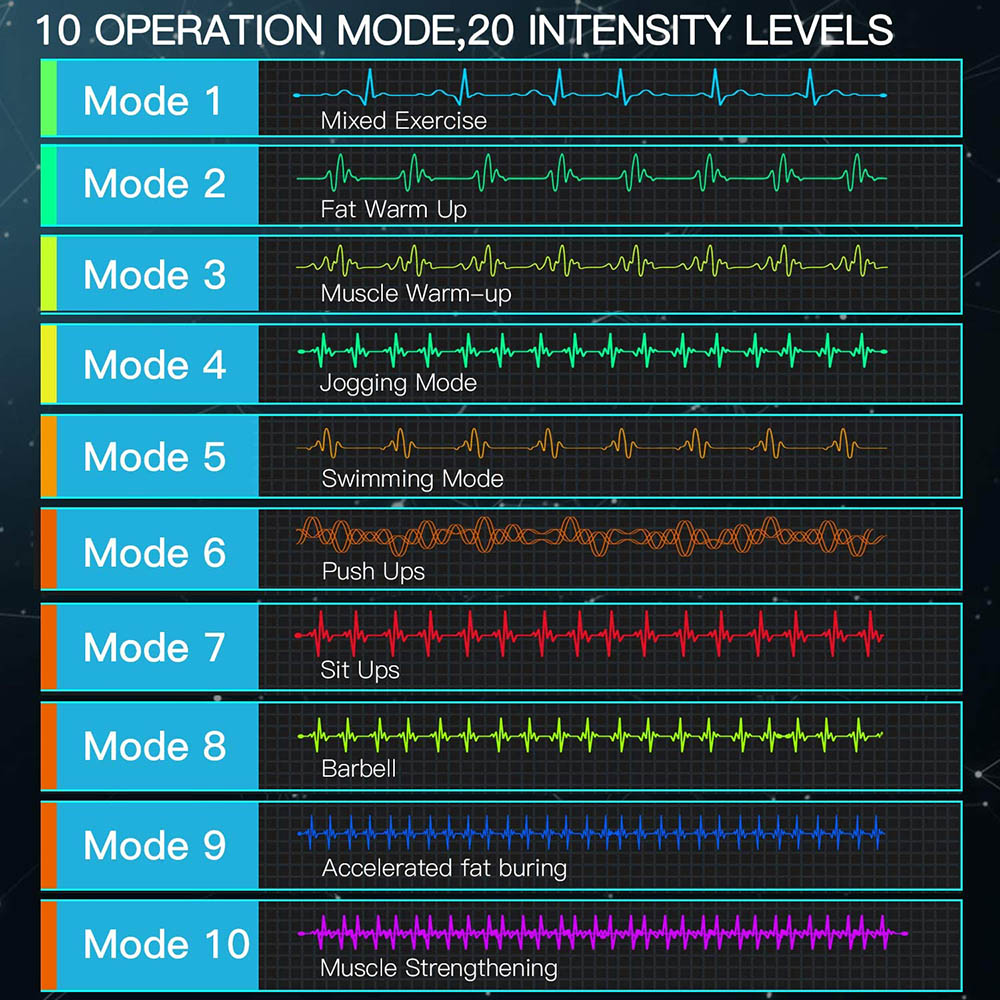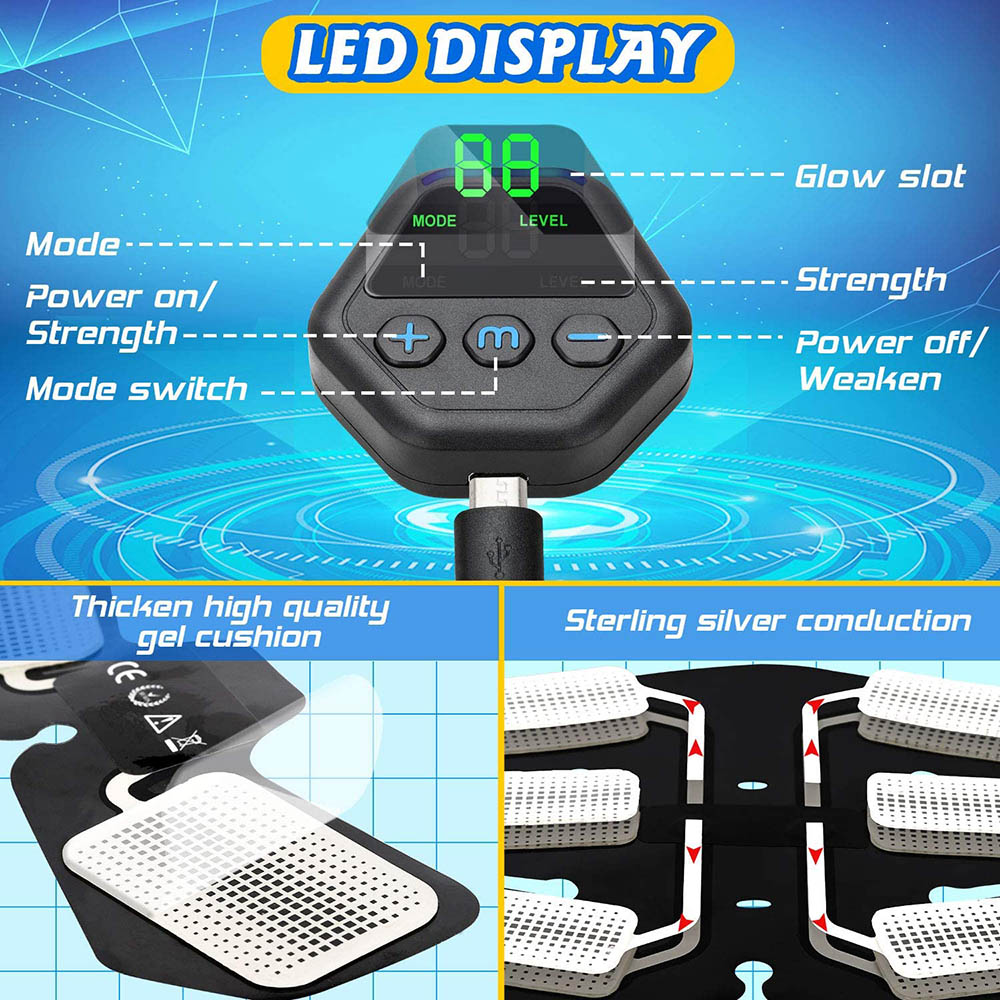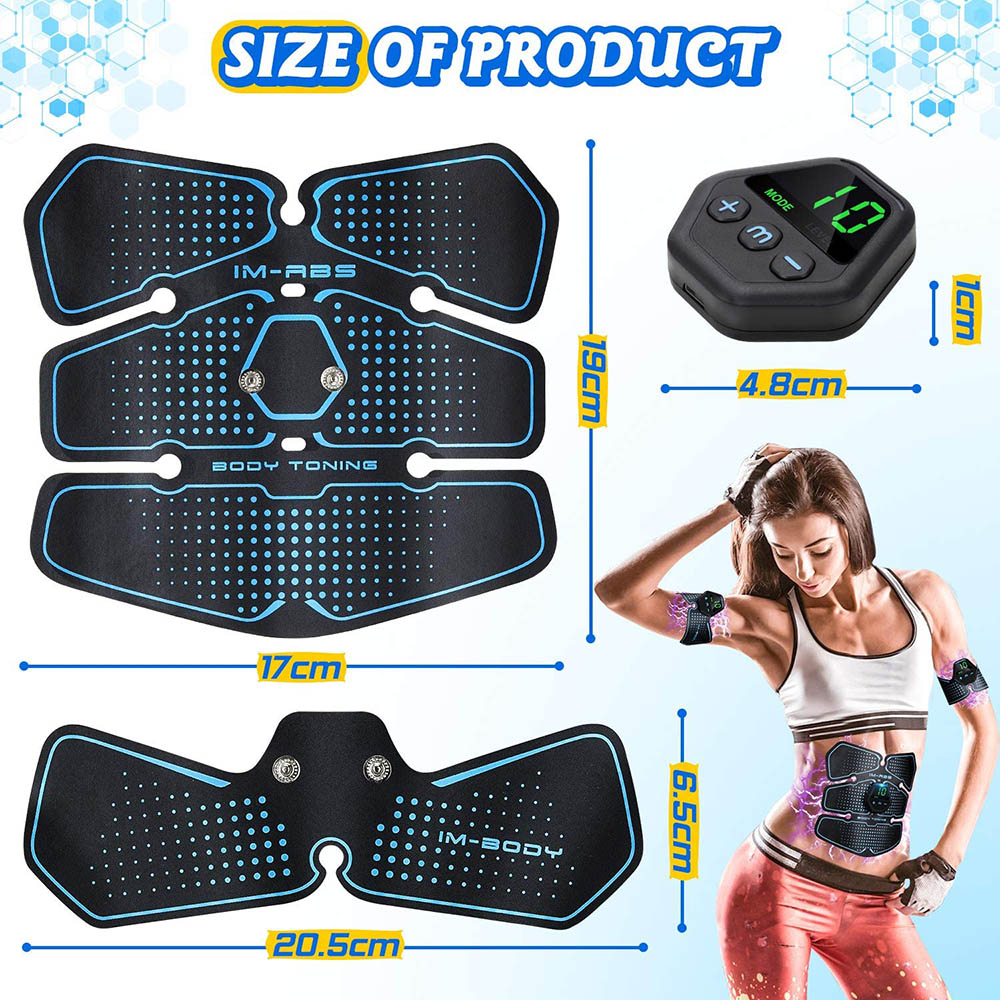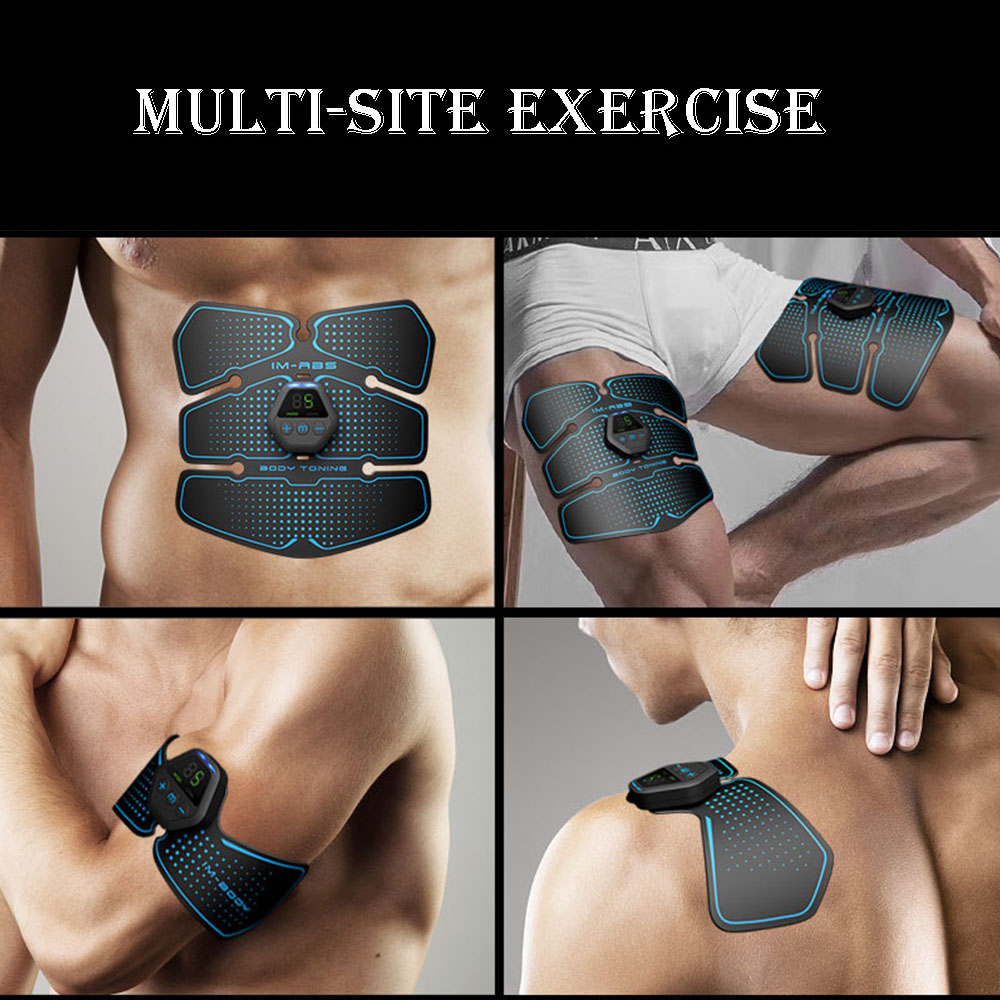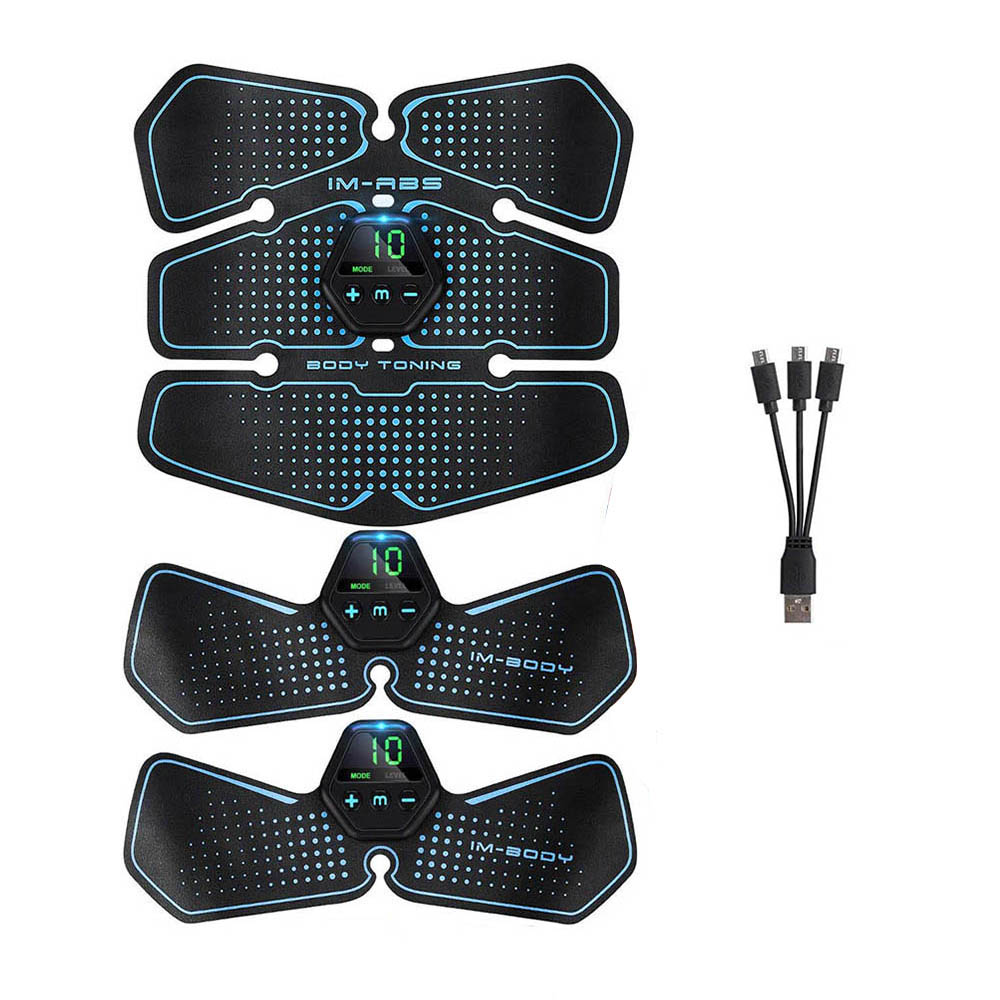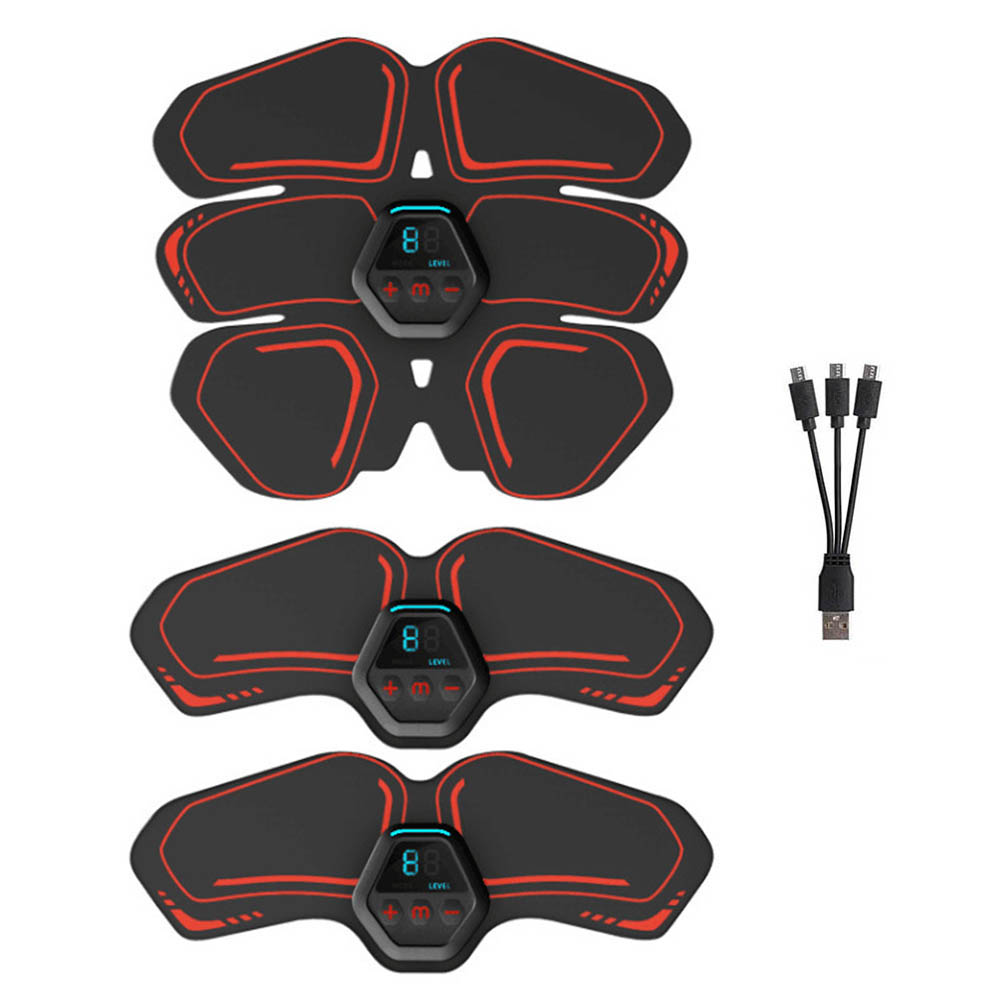 Payment & Security
Your payment information is processed securely. We do not store credit card details nor have access to your credit card information.