Description
Material:
1.Super heavey webbing 2.Stainless steel D ring 3.TPE handle grip
Features:
1.This design allows you to place your hands in a very comfortable position,focus on the muscle group you are trying to work 2.Light Weight but Heavy Duty,easy to carry. 3.Help develop your triceps, biceps, back, shoulders, abs and grip strength, especially when pressing the rope down to make great pressure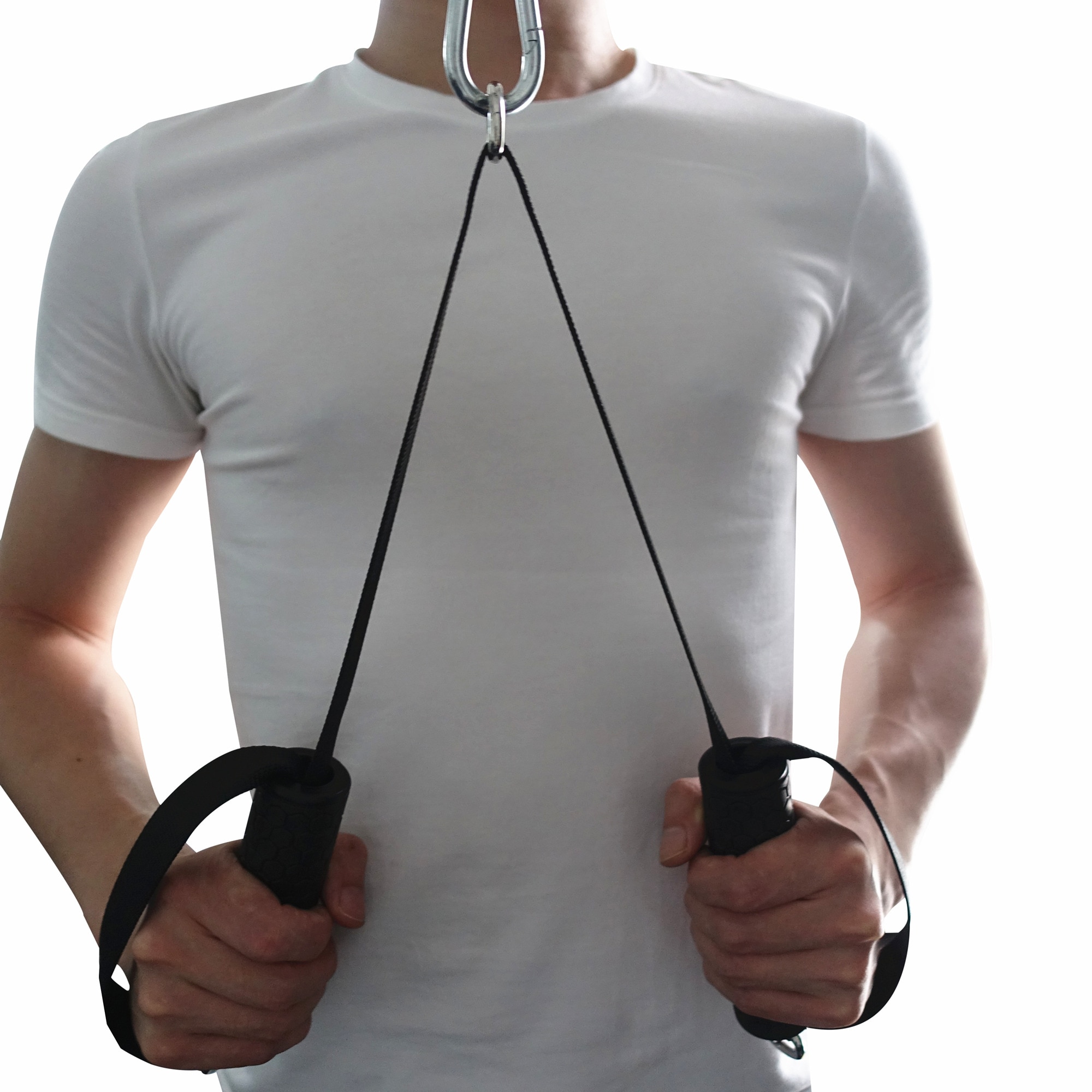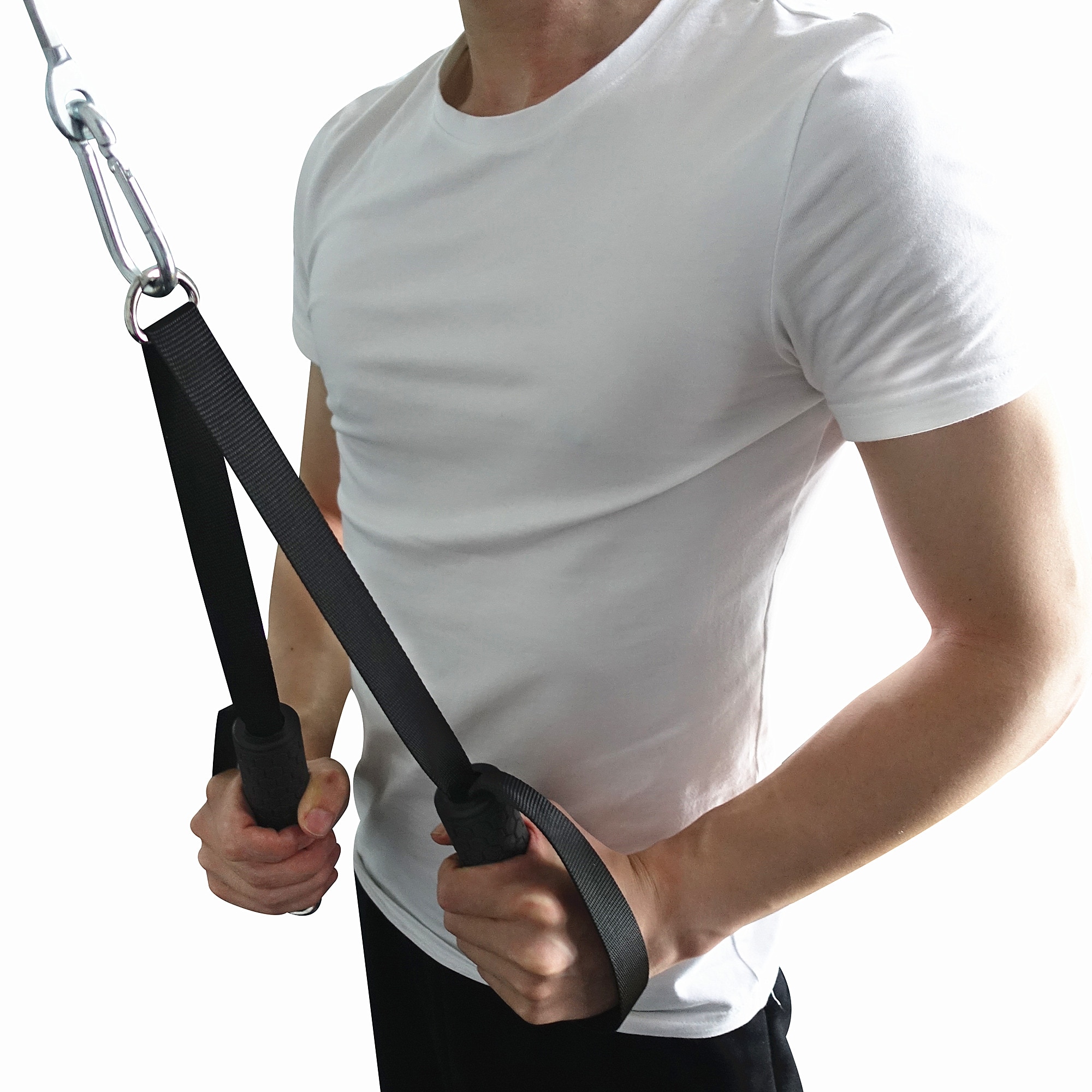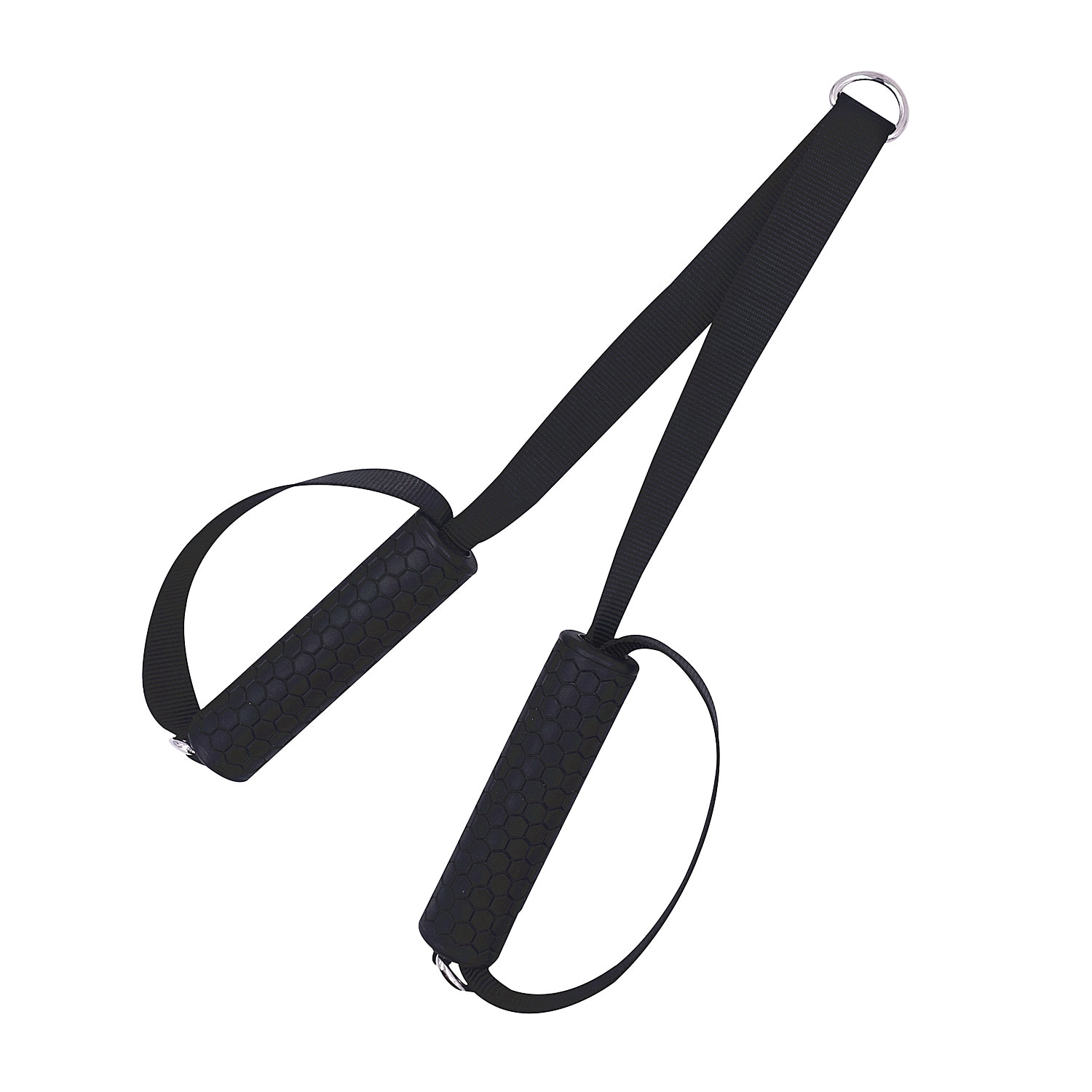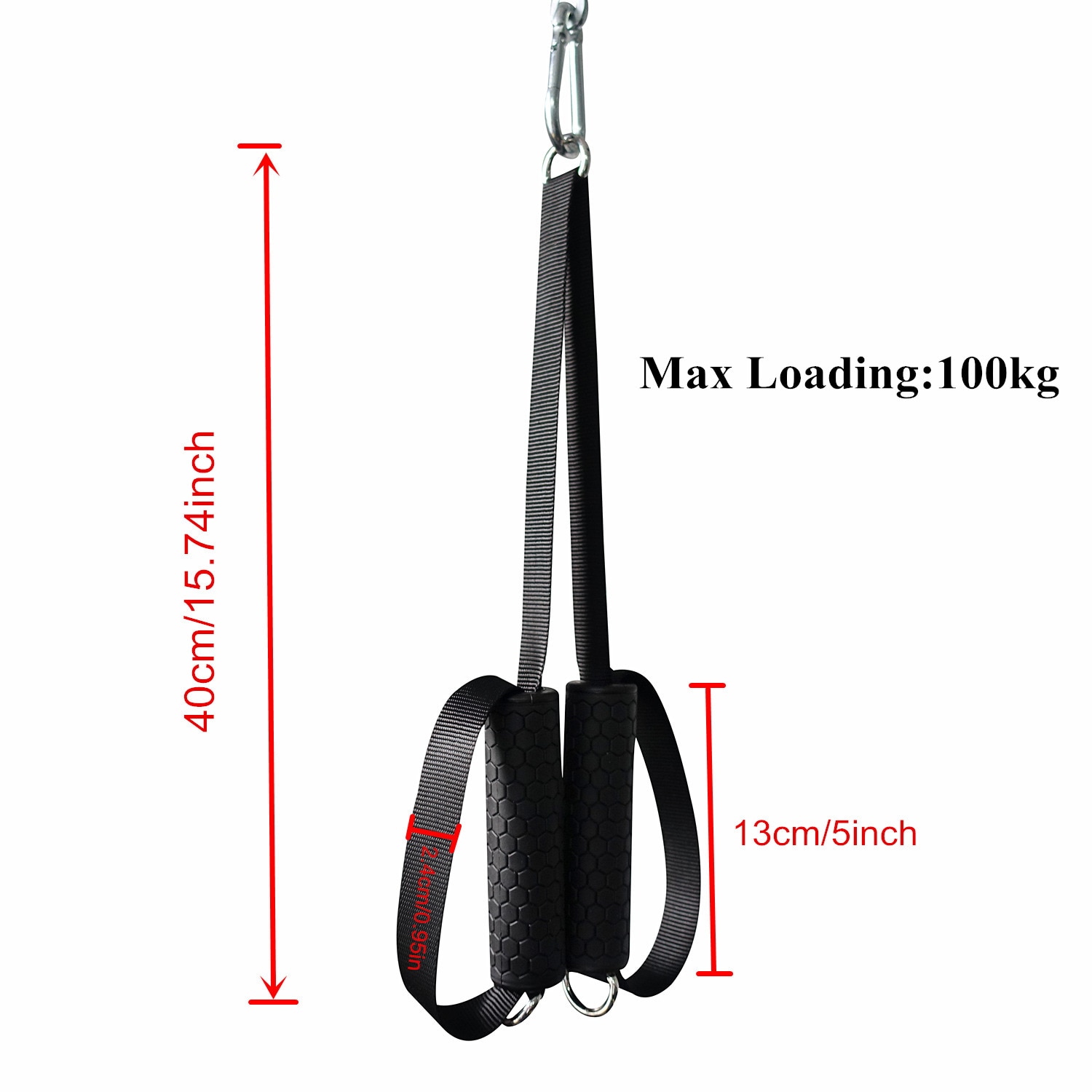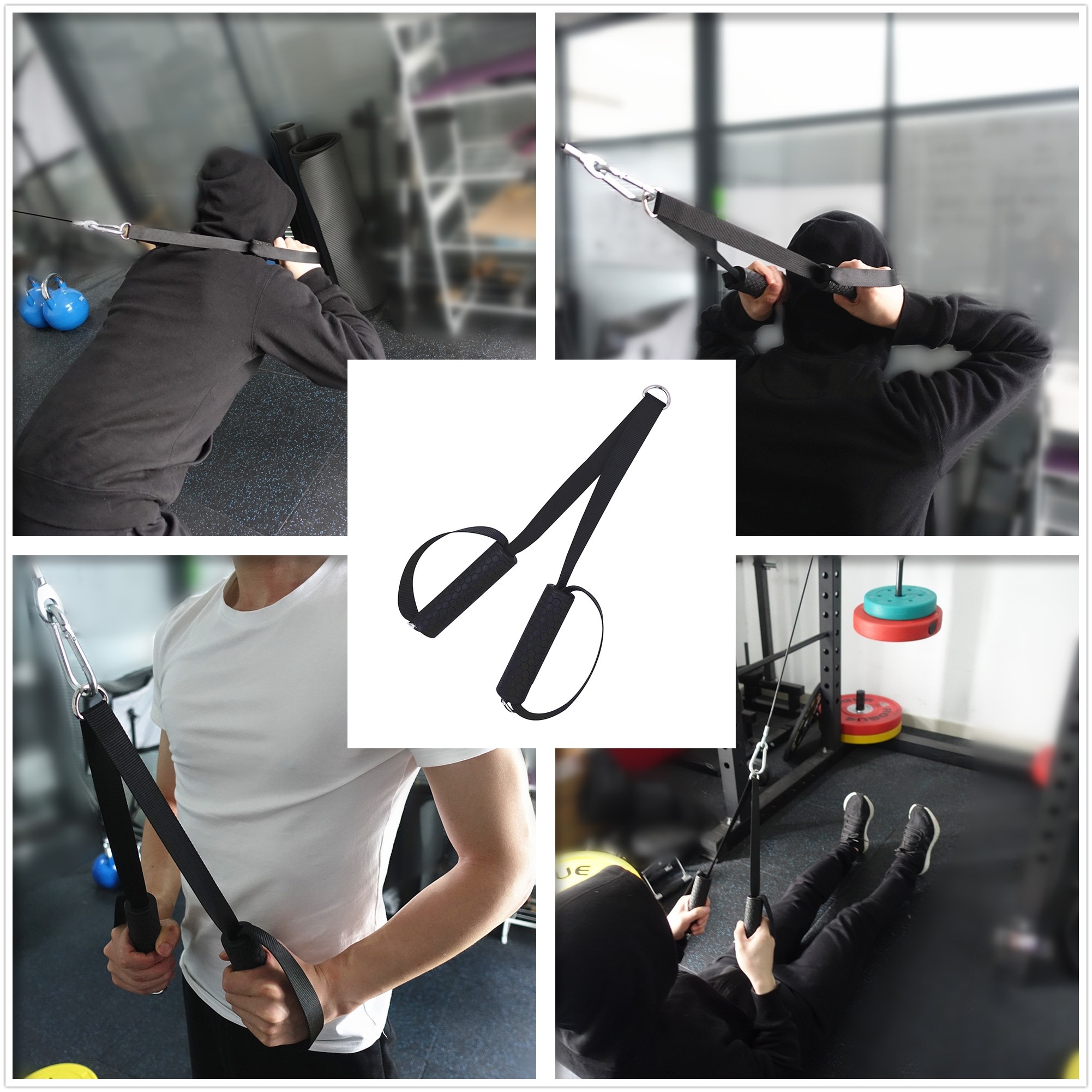 Payment & Security
Your payment information is processed securely. We do not store credit card details nor have access to your credit card information.